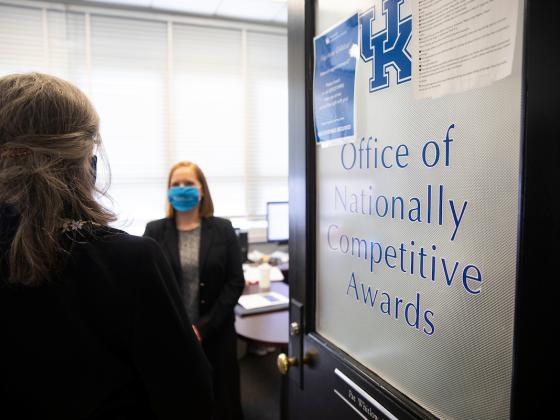 We're here for you.
General questions and inquiries are always welcome!
Our staff is available to answer questions and provide guidance to any student planning to apply for a competitive award. We can help students find awards they are eligible for and navigate the application process. 
Applying for a nationally competitive award is a commitment - we can share resources to help you prepare.
Reach out to us and set up an appointment to learn more.
Contact Us
Phone: 859-323-7471
Office: 219 Funkhouser Building
University of Kentucky
Lexington, KY 40506